US Opens Wallet For African Leaders
In a renewed effort to regain influence on the continent, the United States is laying on the red carpet for leaders across Africa on Tuesday and announcing $55 billion in support.
After years of Chinese and Russian intrusions across the continent, nearly 50 African heads of state or government have flocked to Washington during a pre-Christmas cold wave for three days of courting by President Joe Biden.
The administration will seek $55 billion for Africa over the next three years "across a wide range of sectors to tackle the key issues of our day," said Jake Sullivan, Biden's national security advisor, in a statement before to the summit.
He said that the African Union's own Agenda 2063, its program for sustainable development, will serve as the template.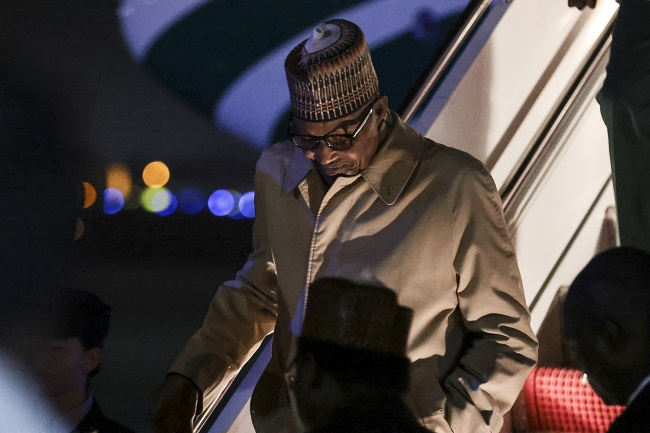 In what we are doing at this conference, we are elevating African voices and African concerns, Sullivan told reporters.
The Biden administration, which has named China as its number-one global rival, aims to subtly contrast itself from Beijing at the summit rather than making strong points against it.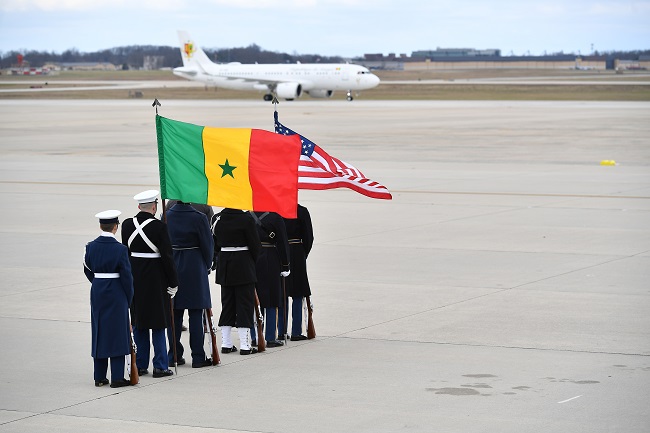 "What we have to give will be the focus of this. It will make a positive statement about the United States and its relationship with Africa," according to Sullivan.
Secretary of State Antony Blinken welcomed African businesspeople to a reception on Monday night and stated that the United States was guided by the idea of partnership.
If we don't cooperate, we can't overcome any of the really difficult problems we face. So, instead of being about them, it's about what we can achieve with African states and people, Blinken remarked.
Promote Democracy
Months after endorsing a permanent African seat on the UN Security Council, Biden will detail US support for the African Union's formal admission into the Group of 20 club of big economies during the summit.
In contrast to China, which hosts summits with Africa every three years, the United States wants to advance democratic ideals.
Biden will meet with African politicians running for office in 2023, according to Sullivan.
We would like to promote free, fair, and credible elections in whatever way we can, added Sullivan.
Barack Obama led a campaign to bring electricity, which US officials claim has brought power for the first time to 165 million people, while George W. Bush launched a major effort to combat HIV/AIDS, which he considers to be one of his top legacies. Successive US presidents have pursued signature initiatives for Africa.
Contrarily, Obama's successor Donald Trump has been open about his disinterest in the continent, and Biden's summit with its leaders would represent the first by a US president since Obama's historic inaugural one in 2014.
China's investment in Africa has regularly surpassed that of the US over the course of the eight years that have followed, with governments ignoring US warnings that Beijing's billions in infrastructure spending could cause them to fall behind on payments in the long run.
China's ambassador to Washington, Qin Gang, stated that his country was "sincere" in its investment in Africa and that it was "not a trap" before the summit.
He stated at a Semafor news site event, "We believe that Africa should be a location for international cooperation, not for great powers to compete for geopolitical objectives.

"We invite the United States and all other members of the international community to join us in our efforts to support Africa globally."
Cultural Affinities
The growing influence of Russia, whose Wagner mercenary force has become involved in numerous hotspots and has attempted to persuade African states that Western sanctions, not its invasion of Ukraine, are to blame for a rise in food prices, has also disturbed the United States.
At a meeting with African leaders on Thursday, Biden will focus on food security, according to officials.
Events connecting the African diaspora will also be included in the summit in an effort to emphasize cultural familiarity.
Mayor of New York Eric Adams stated that African Americans' success demonstrated the necessity for Africans to "walk differently."
At the State Department, Adams, the second Black person to govern America's largest city, addressed African tourists, "You have been denied, disregarded, and exploited on the continent of Africa for too long."
"Even if you are the top producer of cocoa, chocolate has been manufactured from it by others. You just turned your cocoa into chocolate!"