'Super Mario' Theme Park To Open in US
Next month, only a few weeks before Super Mario receives the Hollywood treatment in a significant new film, Nintendo's first theme park outside of its home country of Japan will open in California.
Super Nintendo World will be a part of Universal Studios Hollywood, a theme park that frequently hosts attractions inspired by popular movie and television series like "Waterworld" and "Harry Potter."
However, with the size of the video game business now surpassing that of the film industry and theme parks adopting more interactive technology to immerse visitors, the heads of the two industries have teamed together to take advantage of the platform-hopping plumber's widespread appeal.
The recently unveiled, slightly larger sister park in Osaka, which features a "Mario Kart: Bowser's Challenge" ride that makes use of augmented reality goggles, will be closely imitated by the new Nintendo attraction.
Visitors can shoot simulated shells at computer-generated bad guys they see projected on their head-mounted, individual visors as they race through a real-life track surrounded by real set pieces.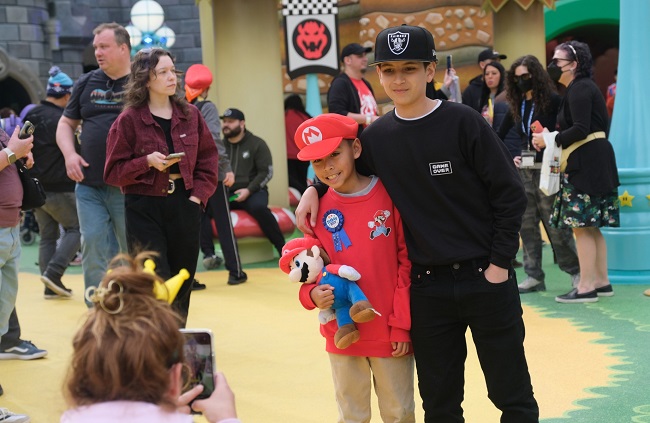 The Greatest Playground
Additionally, there are other mini-games that guests wearing interactive wristbands can play to earn coins and stamps in order to get to a "final showdown" with the malicious Bowser Jr.
The vice president of Universal Creative, Jon Corfino, described it as "kind of the ultimate playground."

"Our film franchises, which are excellent and intensely immersive, are well known. Games are something else entirely.

"Entertainment is not static. Even the way that we interact with it is evolving."
Nintendo enthusiasts have already started pouring into the Los Angeles theme park after word last week swiftly spread that the new attraction was accepting guests for a "soft opening" to work out any last-minute technological kinks.
Carlos Moctezuma, who came to the park dressed as Mario, remarked, "Being here, it's like my youth in real life."
Since I was in the second grade, I've known Super Mario. One of my first games on the Game Boy was that one," his Luigi-costumed partner Lexsi Houseman stated.
It's a reality, she continued.
An A-list cast
On February 17, Super Nintendo World will formally open its doors to the public, welcoming guests with actors costumed as Super Mario, Luigi, and Princess Peach as they are met by mechanical Yoshis, Piranha Plants, and Goombas from the popular video game franchise.
There will thereafter be a third Nintendo theme park in Orlando.
The Super Mario Bros. Movie will be released in April by Universal Pictures, the Hollywood film studio that is owned by the theme park.
The movie casts American actor Chris Pratt as the voice of Italian plumber Mario, a decision that has stirred debate and criticism on social media but only increased interest in the sentimental picture.
Princess Peach is voiced by Anya Taylor-Joy, Bowser is portrayed by Jack Black, and Donkey Kong is portrayed by Seth Rogen.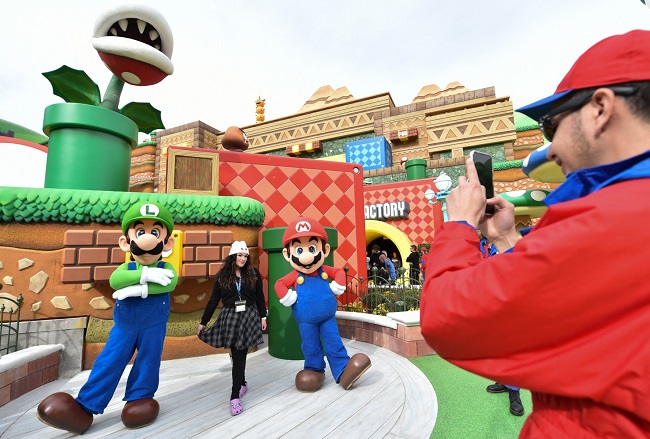 After a critically panned 1993 live-action film, this will be Hollywood's second attempt to introduce Nintendo's most well-known characters to the big screen.
In 1985, Nintendo released the first "Super Mario Bros." game for the NES gaming system.
The platform game was based on the older "Mario Bros" arcade game, in which Mario runs and hops past obstacles to gather coins and protect Princess Peach from the villainous Koopa turtles.