Machine Gun Kelly and Megan Fox Spotted Together in Hawaii Amid Breakup Rumor
Two months after reports of a separation surfaced, rapper Machine Gun Kelly and his fiancée actress Megan Fox were spotted having fun on a beach in Hawaii.
The on-again, off-again couple who reignited their love affair were seen together again earlier this week on the tropical island.
Kelly chose to wear a pair of patterned blue shorts, which he matched with an unbuttoned top, and a white mesh tank, while Fox wore a same outfit, according to reporting by Page Six.
The duo was captured holding hands as they strolled along the beach of golden sand.
According to an informant who spoke to the Daily Mail, "they're officially back on after going through a rocky patch in their relationship."
The past several months have been difficult for them both, but they went on vacation together to mend, and it has been effective.
They feel closer than ever, the insider continued, adding that Fox, 36, considers the rapper, 32, to be her "soulmate," and she has "never going to give up" on their relationship.
Following a widely reported fight in February, the pair was thought to be "on a break" up until this trip to Hawaii.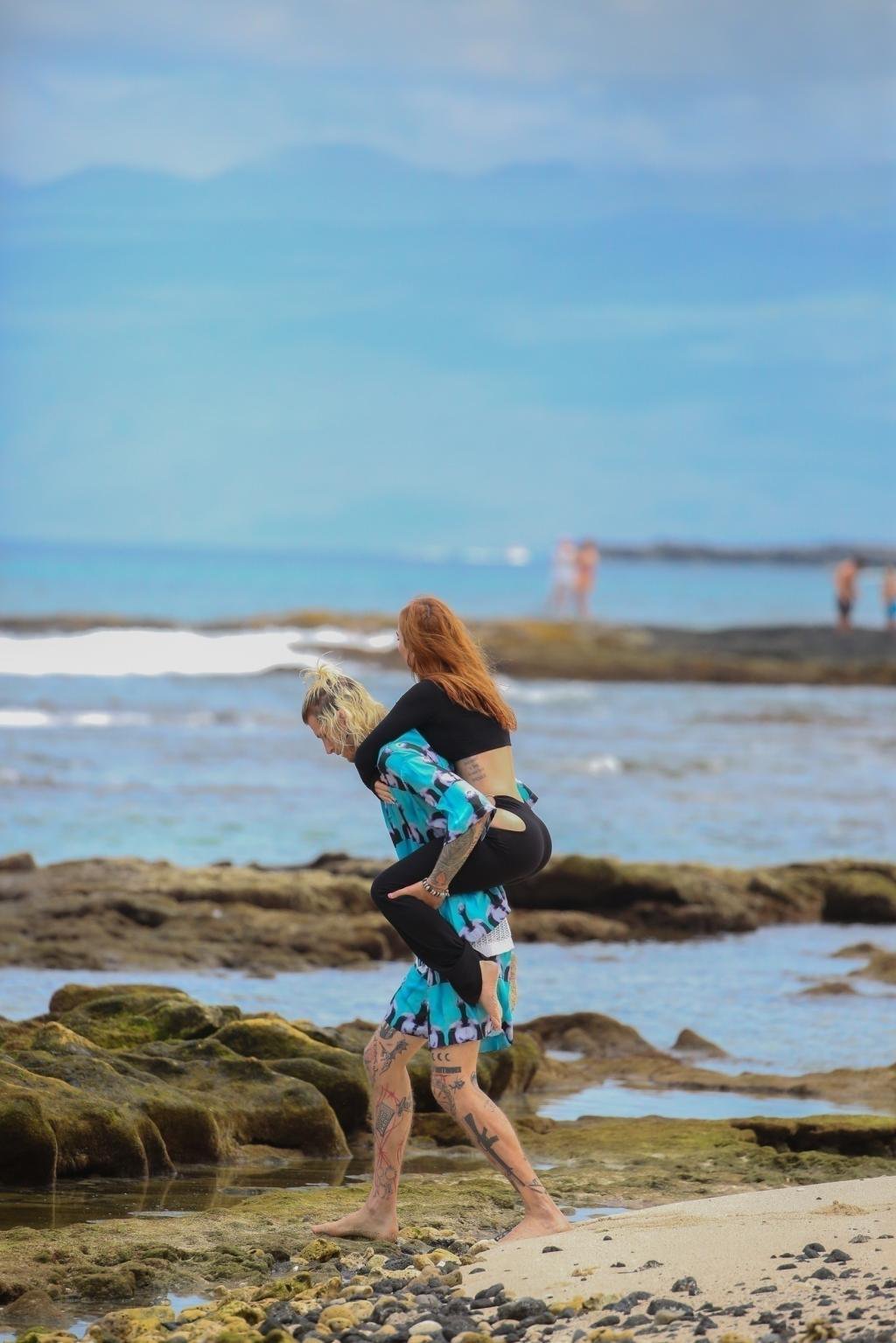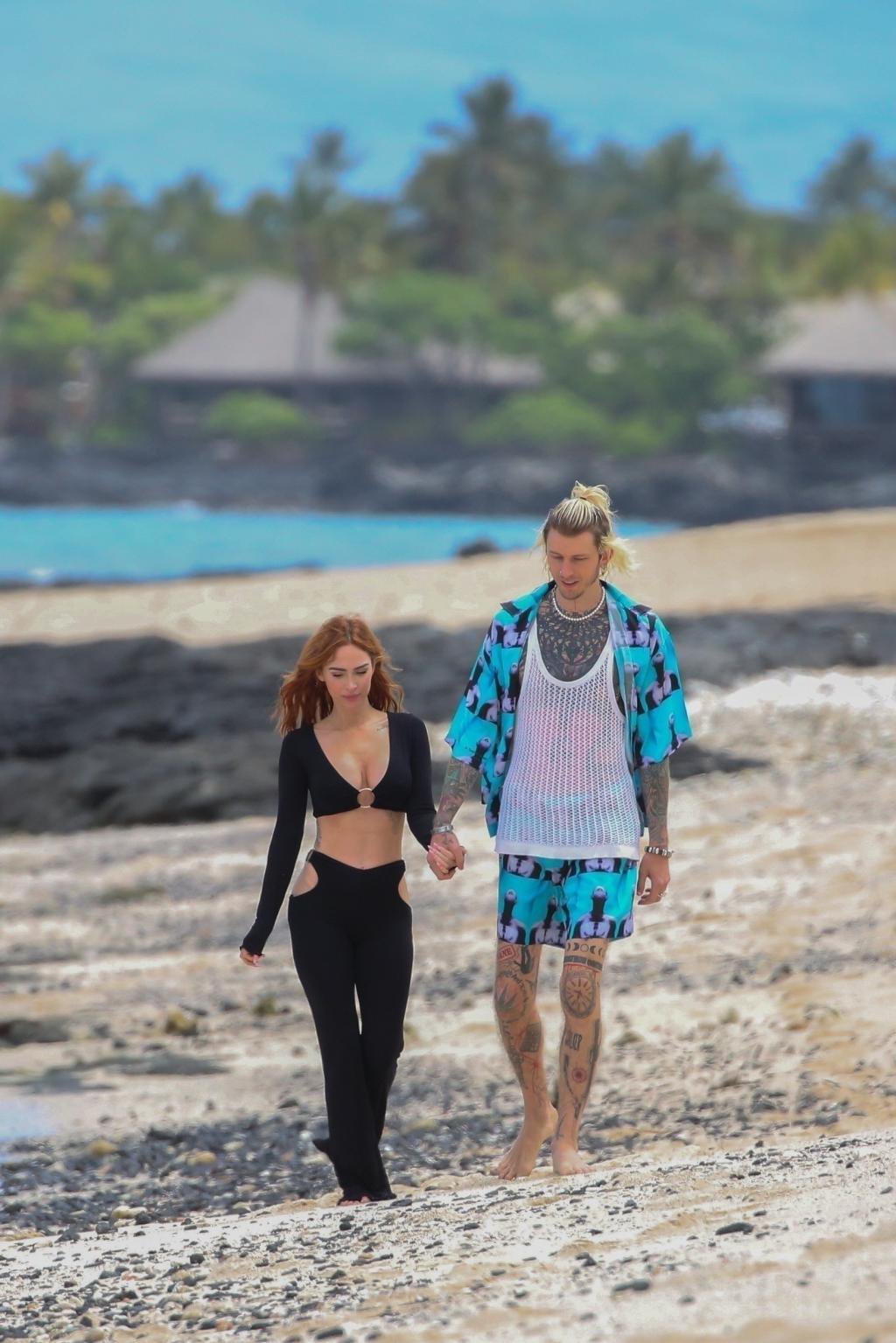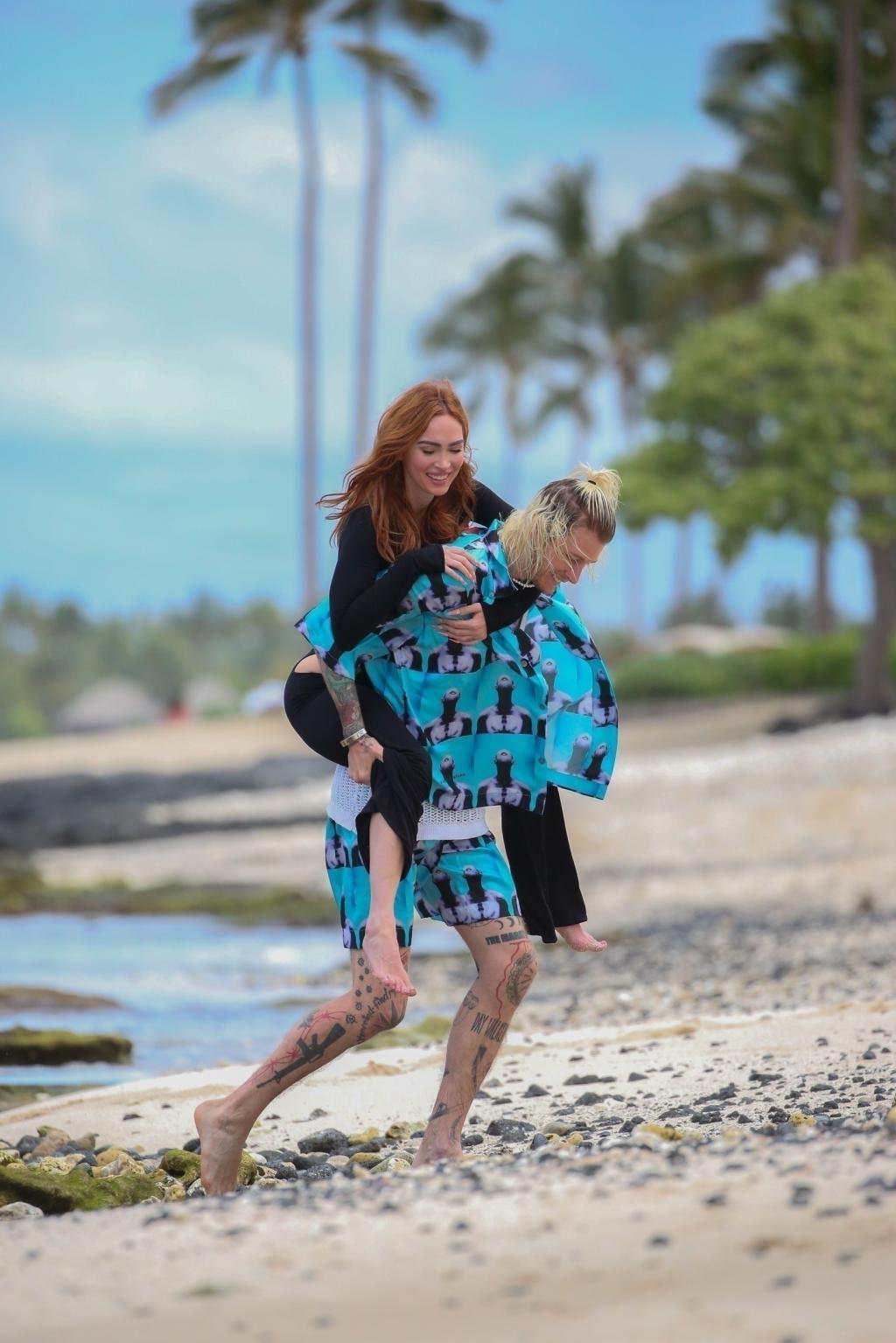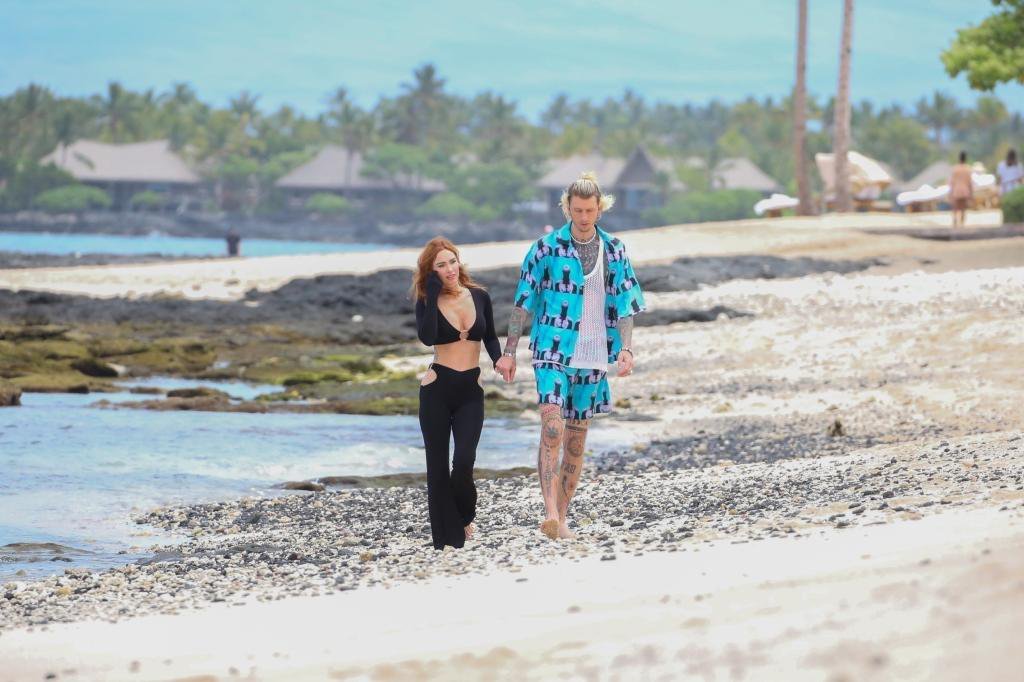 Fox deleted all of Kelly's Instagram posts and unfollowed him before the 2023 Super Bowl.
After that, she posted a mysterious comment regarding "dishonesty," which led many fans to believe that MGK was having an affair with his guitarist, Sophie Lloyd, was reposted by the musician. She categorically refuted these rumors.
Later, Fox shielded Lloyd from the response from fans by asserting that "no third party interference in this relationship of any kind" had occurred.