Lakers Honor LeBron James, Lose to Milwaukee Bucks
LeBron James' rise to the top of the NBA's all-time scoring list was celebrated by the Los Angeles Lakers, but their on-court issues persisted as they were defeated by the Milwaukee Bucks on Thursday.
"King" James missed the Lakers' 115-106 loss to the Bucks due to a painful left ankle, but two days before, he had passed Kareem Abdul-Jabbar, who had held the record for the most career points for 39 years. James was honored before the game with a video tribute.
James used the chance to express his gratitude to his family once more.
LeBron James referred to his mother Gloria, wife Savannah, boys Bronny and Bryce, and daughter Zhuri as his "beginning five." Without the love and dedication of my family, I "wouldn't be able to accomplish what I do on a daily basis, I wouldn't be able to come on this court and exhibit my talents to you guys every single night."
James later watched as Giannis Antetokounmpo led the Bucks to a comeback victory by scoring 38 points and grabbing 10 rebounds.
Milwaukee, which trailed by eight points at the half but outscored Los Angeles 38-23 in the third quarter to seize control, added 22 points off the bench from Khris Middleton.
After suffering their third straight loss, the Lakers will be eager to put their new trade deadline additions, especially Timberwolves player D'Angelo Russell, on the court. Dennis Schroder led the Lakers with 25 points, and Anthony Davis scored 23.
In the three-team trade in which Utah received Jarred Vanderbilt and Malik Beasley in exchange for Russell Westbrook, the Lakers also acquired guard Malik Beasley.
In the midst of a turbulent trade deadline earlier on Thursday, clubs focused on on-court business, as the Bucks' ninth straight victory allowed them to fall one game behind the Boston Celtics at the top of the Eastern Conference.
The Brooklyn Nets defeated the Chicago Bulls 116-105 thanks to 25 points from Spencer Dinwiddie, who was acquired in the trade with the Mavericks. The Brooklyn Nets transferred superstar Kevin Durant to the Phoenix Suns on Thursday, just days after selling Kyrie Irving to Dallas.
The Suns lost to the Hawks 116–107 in Atlanta, and they will undoubtedly be thrilled to see Durant play for the franchise for the first time.
Despite having fewer players than usual, the Nets were still able to score 20 points in the fourth quarter, including two three-pointers from Yuta Watanabe.
It was a promising showing from a group that Dinwiddie claims, despite losing its two biggest stars, could still be a playoff contender.
It simply doesn't happen that you lose a talent like KD and immediately improve, he remarked. But in the end, we have a lot of strong pieces. We have the opportunity to make a small contribution.
Trae Young led the Hawks to a victory in Atlanta with 36 points, seven rebounds, and 12 assists. Suns coach Monty Williams must now be eagerly anticipating the arrival of Durant.
He doesn't anticipate any major issues combining the two-time NBA champion, Chris Paul, and Devin Booker, a trio that has unexpectedly elevated Phoenix to the top of the Western Conference.
Kevin is able to play with anyone. Chris and Book are both capable of playing with anyone, according to Williams.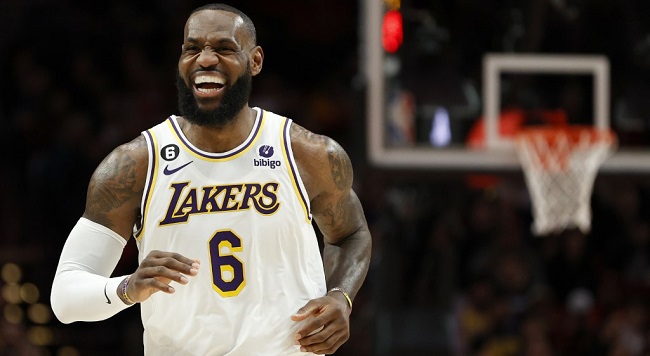 Magic Nuggets stun
Orlando's Magic overcame a sluggish start to defeat the Western Conference's top-ranked Denver Nuggets 115-104.
Due in part to Denver's 12 turnovers in the first half, the Magic were up by 10 at the break after falling behind 12-0 early on.
Wendell Carter Jr. led Orlando with 19 points, while seven other players scored in double digits as they cruised to a comfortable victory.
Going down 12-zero early allowed us to focus on what was crucial and stick to our game plan, according to Carter. "We increased the pressure, and that's what gave us the victory tonight."
It was even sweeter after the Magic witnessed Nikola Jokic, Denver's two-time reigning MVP, sink a game-winning three-pointer with 1.2 seconds left in their victory over Orlando on January 15.
For the Nuggets, paced by Aaron Gordon's 37 points, Jokic recorded a double-double of 29 points and 12 rebounds.