Dapo Abiodun Appoint Tobi Amusan As Ogun Youth Ambassador
Tobi Amusan, the Diamond League winner, has been succeeding on all facets as she was named the new youth ambassador for Ogun state on Tuesday, October 4 as she was paying a courtesy call to the executive governor, Dapo Abiodun.
In appreciation for her world record and other outstanding accomplishments, the world record holder received a house donation and five million Naira.
The Ogun State executive governor posted a statement regarding the athlete on his Instagram page.
Earlier this year, we adopted the Ogun State daughter for career support since Ms. Amusan embodied the region's renowned ethos of perseverance, hard work, and tenacity.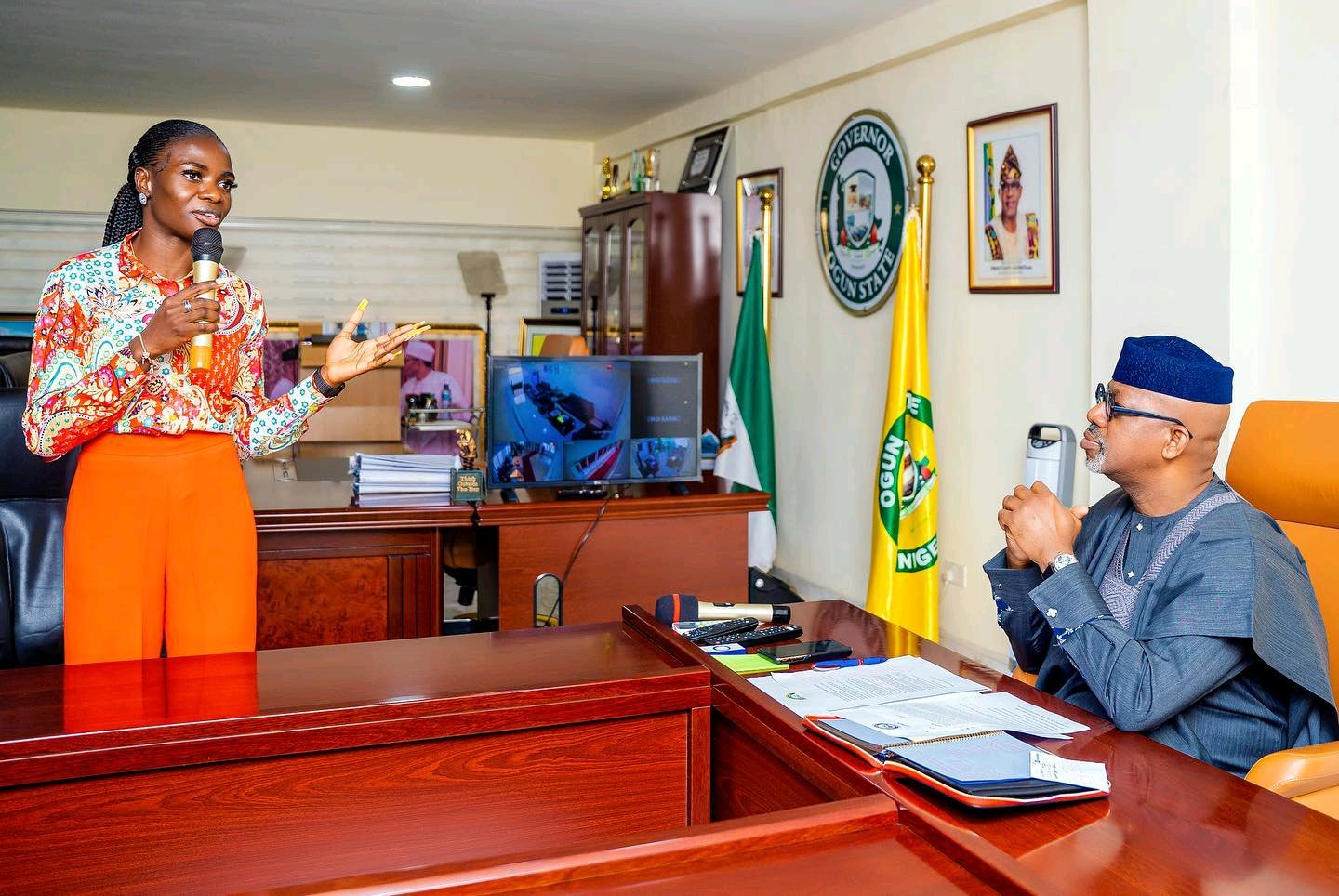 In appreciation for their great accomplishments in international sports, Ogun State also granted a total of one million Naira to Latifat Tijani, Ogunkunle Isau, OFR, and Adesokan Dorcas. They are without a doubt deserving of this because they overcame all challenges and showed persistence, resiliency, and excellence.
Watch the event as published by Ogun State Governor Dapo Abiodun verified instagram and captioned:
My adopted daughter and world-record holding athlete, @ihurdle_33.0inches paid me a courtesy visit in Oke-Mosan this morning.

I announced her appointment as Youth Ambassador in Ogun State and a donation of a house, as well as five million Naira in recognition of her world records and other stellar achievements.

We had adopted the Ogun State daughter for career support earlier this year, as Ms Amusan displayed the result-driven spirit of resilience, hardwork and determination that the State is known for.