Chioma's ex, King Carter issue warning to individuals who refer to him as "in-law"
King Carter, the rumored ex-boyfriend of Chioma Rowland, the third mother of Davido, has issued a severe warning to the populace.
The socialite from Dubai has asked the media to stop linking him to Davido's ex-fiancee.
He admitted he is no longer associated with the mother of one, calling their connection a thing of the past.
He warned blogs to stop referring to him as a former in-law because he is nobody's in-law, making it obvious that there is nothing between them.
King Carter continued by saying
"Y'all should stop associating me with a thing of the past. I am to longer affiliated with Chioma, there's nothing between us. These blogs should stop calling me former in-law, I am nobody's in-law, never was in-law".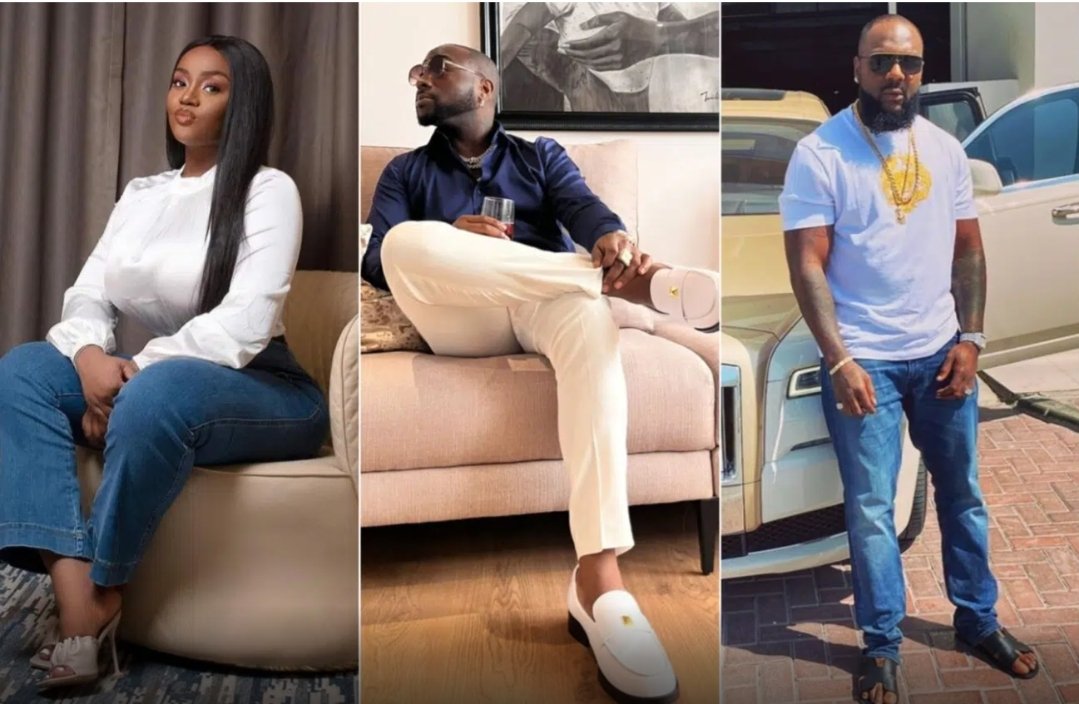 recalls that King Carter, Chioma Rowland's purported boyfriend, reportedly broke things off.
In March, it became public knowledge that Davido and Chioma had a contentious argument after Chioma linked up with rumored lover and drug lord Kelvin Adeshina Akinjola.
It was thought that the mother of one tattooed the name King on her arms as a sign of her love for him.
Chioma was also spotted spending time with him in Dubai.
The couple was seen having a great time at the beach.
In a viral video, Kelvin was seen relaxing with Chioma Rowland who gave kisses to the camera.
Additionally, a chain displaying Chioma's face was seen on him.
It had been revealed in a recent update that the couple had broken up.
On Instagram, King and Chioma had also stopped following one another (and you know that unfollowing someone on social media means parting ways with the person).
After publicly adoring Chioma for days, Davido unfollowed her.
Chioma shared a picture of herself wearing a pretty pink jumpsuit.
swaying to the music. Davido noticed the post and snatched it to share on his Instagram Stories, praising her as the "best chef in the world."
"The best chef in the world, don't play on Pink Friday," he wrote.